Druzy Quartz Vial
Regular price
$50.00
Sale price
$42.00
Unit price
per
On sale - slight scratches on the backside of the vile.
How would you like to carry your favorite essential oil or perfume with you in a cute and stylish way? You could take a little sniff of calming lavender or invigorating lemon when you need a boost. Or a swipe of peppermint oil when a headache is brewing. 
Each vial holds only about two to three drops so you can easily change out your oils to keep it fun. The bottle is made of turquoise amazonite one of my favorite colors because it virtually goes with everything. All brass components are hand formed and hammered for a unique look.
As brass will age over time you will see a change in gold hues which makes your jewelry even more unique. If you wish to preserve your bright golden look simply polish it with a silver polishing cloth or even use a 0000 steel wool pad and gently remove any tarnishing. 
Druzy quartz vial
High quality gold plated stainless steel necklace - will not tarnish
Brass wire and components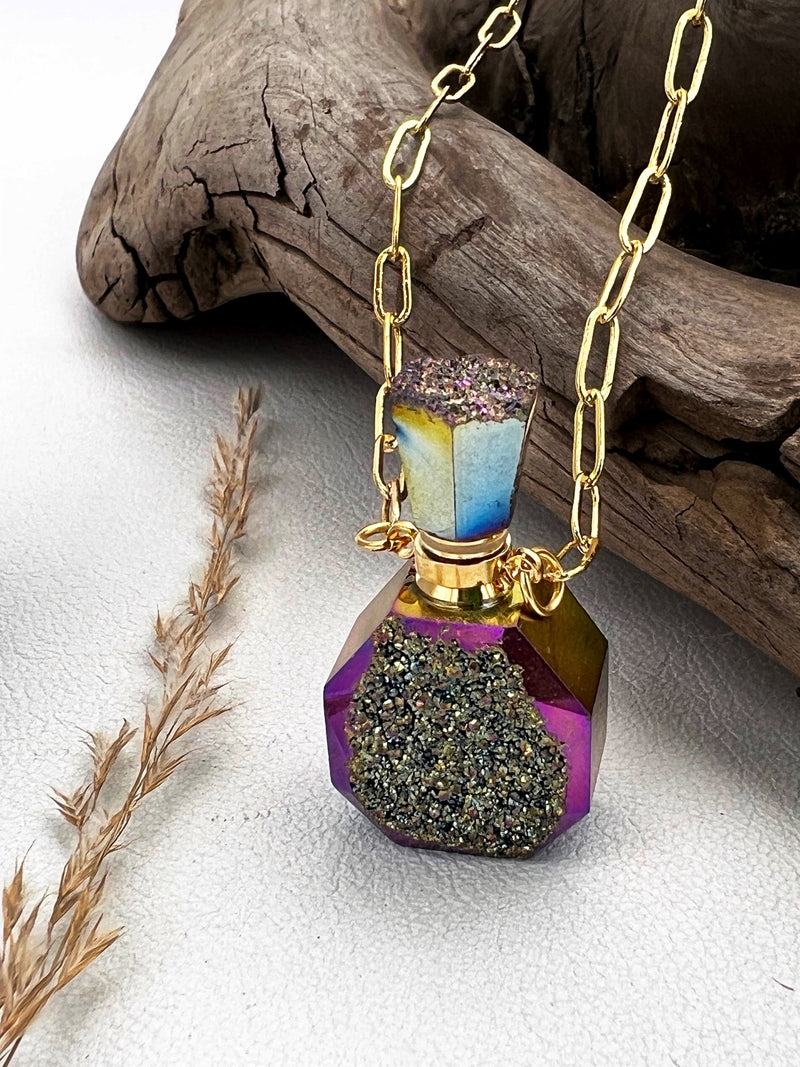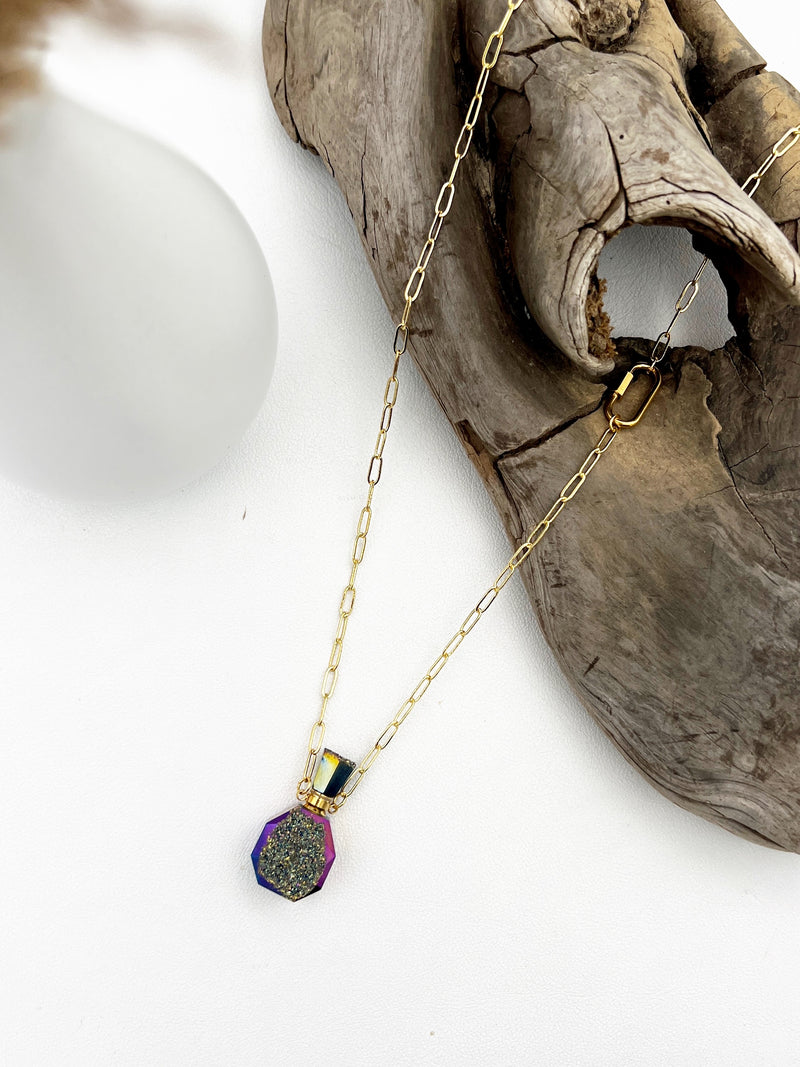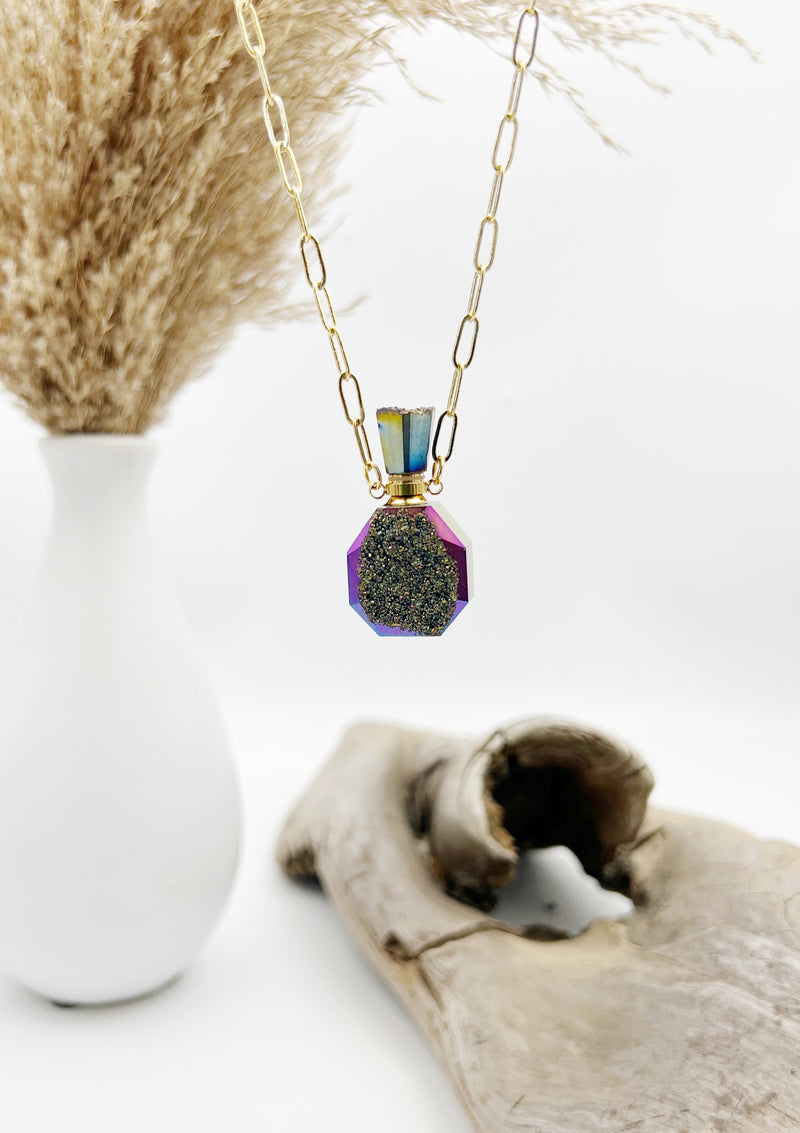 Druzy Quartz Vial
Regular price
$50.00
Sale price
$42.00
Unit price
per